Original Assignment Rubric:
"Research:

Your manuscript is infused with elements of your research. Given the time in history, this is a monumental achievement!
Character Development:
Elizabeth and the other characters are richly drawn; you breathed life into them; you made them real!
Plot development:
You produced a seamless balance between fact and fiction . . . and you did it in mere weeks. Nicely done!
Dialogue:
Throughout the story, you captured the flavor of the language of the time . . . in dialogue and in the narrative.
Miscellaneous:
Sarah, you absorbed the history and crafted a thoroughly credible tale around it. Superb work!
Final Comments:

Sarah,

You have composed a tale worthy of the label: epic! There are layers of stories at play here. The plague, of course, drives the story. Your employment of medical language and knowledge of disease symptoms further bolsters the storyline. You even adopt the English spellings (humours, flavouring, etc.) of words, which lends additional credibility to the manuscript.

Your introduction of romance (Elizabeth and Matty) in the midst of relentless tragedy is a masterstroke, further drawing the reader into the story by creating empathy and sympathy for the doomed lovers. Tore my heart out!

You are a master storyteller, Sarah. Thank you for your devotion to the art of writing. It has been a privilege and a pleasure to experience your abundant talent and craft!"
-JERRY THIEL, Crystal Lake Central High School English Department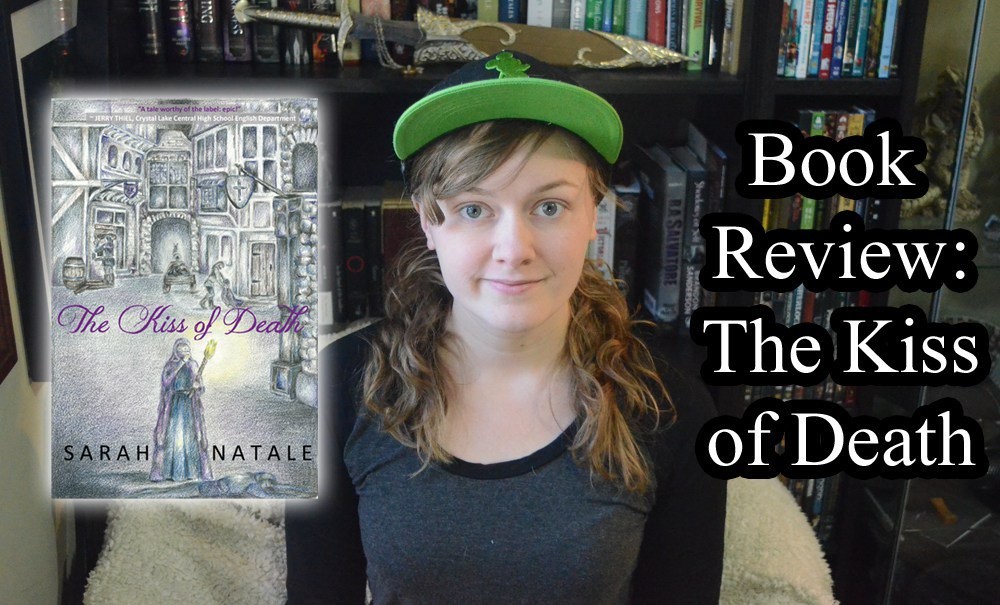 Reader Reviews:



"An excellent first novel... the author captures a time in history that most people know little about." -Amazon reviewer
"The writing made me… curious about this time period and the author gave me a [clear] picture of what it must have been like to live during that century." -Amazon reviewer
"Suspenseful, charming and played on my heartstrings. The story pulled me in and I really felt for the characters... Beautifully written." -Goodreads reviewer
"Considering that the author wrote this in high school, it's a highly impressive read... I look forward to reading more from Sarah Natale." -Goodreads reviewer
"The story was intriguing and the book was very well-written. The author also obviously did a lot of research on the time frame that the story took place in to add extra detail . . . I [only] wish it had been longer." -Goodreads reviewer
Press/Blogger Reviews:
"A well-researched glimpse into life in Italy at the start of the Black Death." -ALLISON MANLEY, Book Nook Columnist
"Sarah Natale is young, this was her debut book, and it was surprisingly good. Sarah is for sure an author to keep an eye on because she might just end up as the next big author... I recommend this book to anyone who wants to learn more about both the plague and medieval times. I particularly recommend this as a potential read to teachers or homeschooling parents." -CHEYANNE MURRAY, medieval historian
Advance Praise:



"A tale worthy of the label: epic!" -JERRY THIEL, Crystal Lake Central High School English Department

"Prepare to travel back in time... The Kiss of Death is redolent with history and tradition, but the story moves forward at a contemporary clip. You will find yourself caring about the characters, and you will miss them at story's end." -MEGAN BROWN, Associate Professor of English, Drake University
"Quite stunning... Writing historical fiction accurately yet still making it readable and interesting is a remarkable talent."
-KRISTINE HALL, Woodstock Fine Arts Association
"A seamless balance between fact and fiction. Elizabeth and the other characters are richly drawn; you breathed life into them; you made them real! Your introduction of romance in the midst of relentless tragedy is a masterstroke. Tore my heart out!" -JERRY THIEL, Crystal Lake Central High School English Department
Teacher Reviews:



"The Kiss of Death, would be a great book for Social Studies teachers to teach about medieval times and the plague. My students really enjoyed it, especially since we were reading Edgar Allen Poe, and it provided another perspective on how the plague impacted history." -Belinda Strebel, Bernotas Middle School 7th grade LA/SS Teacher

"As we prepared for her visit, we read her story. My students were sparked to research and learn more about the time period. They were reading, researching, learning, discussing!" -Tricia Baltzersen, Marlowe Middle School 6th grade Literacy Teacher
"We are excited about getting copies of her book and using it for our class read aloud. We look forward to her next publication!" -Nikki Rodio, Bernotas Middle School 7th grade LA/SS Teacher
"The students are really looking forward to reading her book." -Ben Conrad, Bernotas Middle School Library Director
"The teacher's guide that accompanies The Kiss of Death provides teachers with discussion questions as well as activity guides. The teachers and students cannot wait to get their hands on copies of her book so that they can find out what happens to Elizabeth." -Erin Anderson, Crystal Lake Elementary District 47 Director of Literacy and Social Studies
"The Educator Guide for The Kiss of Death is a great resource to help facilitate cross-curricular learning between Social Studies, Literacy, and even Science! This resource is aligned to the Common Core State Standards and is a great tool that teachers can easily use in their classroom." -Taya Pennington, Marlowe Middle School 7th grade Social Studies Teacher
"While reading her novel to the class, students were engaged in the story and couldn't wait to hear what would happen next with Elizabeth. It kept them analyzing and critically thinking about the story in a way that tied in History perfectly. The ending left everyone with questions and had students wanting more! They are anticipating what could happen next!" -Amanda Manta, Parkland Middle School 7th grade Social Studies Teacher

"Using The Kiss of Death in my English/History curriculum went really well! The students were so stunned about how the story ended. They immediately got into groups on their own and began discussing various theories on what they think happened to Elizabeth and what will happen to Matthias." -Kate Metzler, Parkland Middle School 7th grade LA/SS Teacher