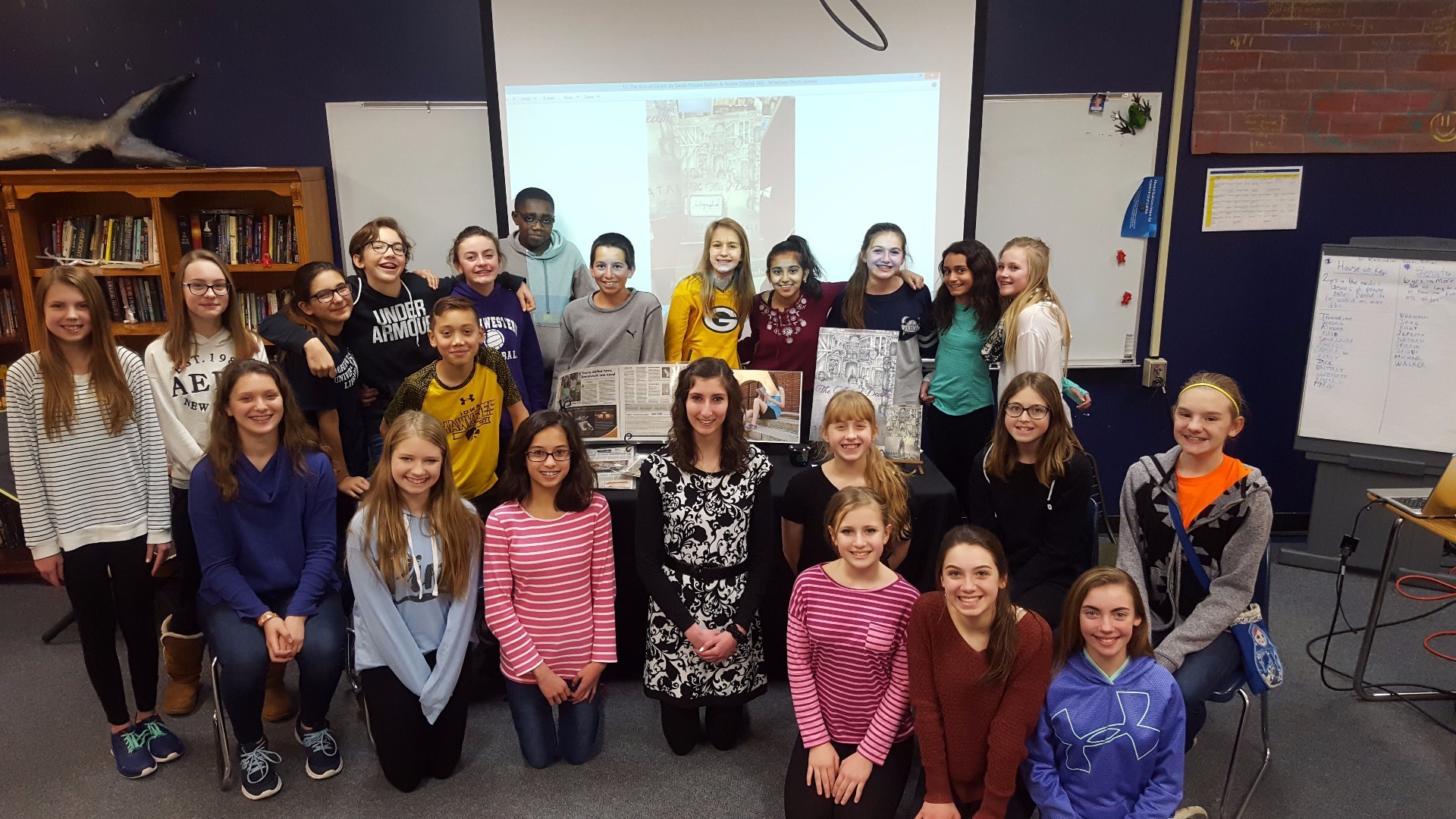 Bernotas Middle School - Crystal Lake, IL
Are you an English, History, Biology, or Art teacher? The Kiss of Death may facilitate learning in your classroom!
Educator Guide

I have developed a comprehensive Educator Guide linking the discussion questions (included in the book) to Common Core Curriculum national education standards. My guide provides everything you need to incorporate The Kiss of Death into your lesson plan.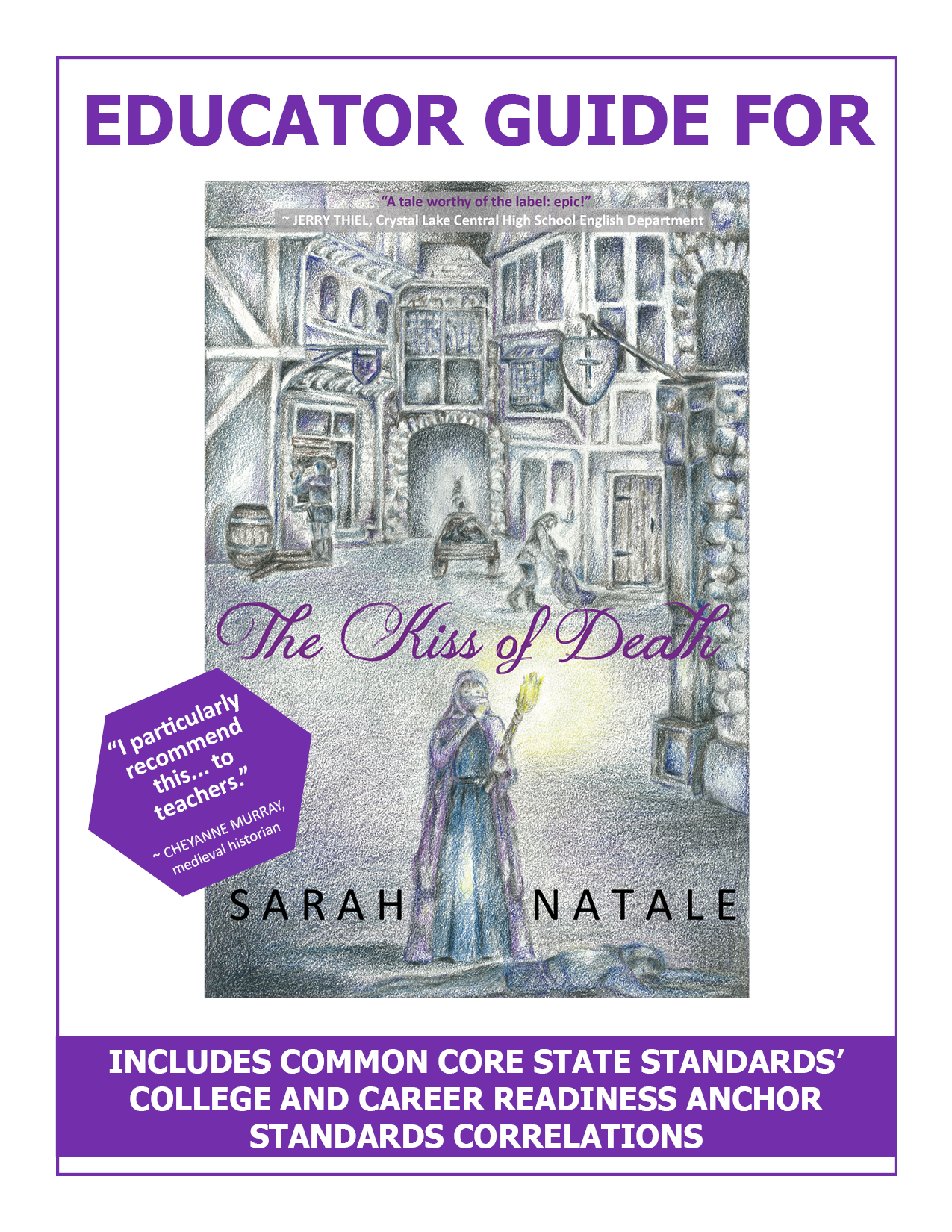 Testimonials

"When I learned about local author, Sarah Natale, being published at such a young age I immediately wanted to congratulate her. As a Language Arts teacher at Bernotas, I am always trying to tell my students that they don't have to wait to make their dreams come true. That they can start working to achieve them even when they are "just kids." When Sarah reached out and asked if I would like her to visit my classroom, I was happy to say yes. When she came in, she was so organized and prepared. She shared her journey from student to published writer. She gave tips on things the kids could do to become published, or even how to go about making good decisions that lead to accomplishing their life goals. Her novella, The Kiss of Death, would be a great book for Social Studies teachers to teach about medieval times and the plague. My students really enjoyed it, especially since we were reading Edgar Allen Poe, and it provided another perspective on how the plague impacted history."
-Belinda Strebel, Bernotas Middle School LA/SS Teacher
"Sarah Natale's presentation was quite informative. My classes learned the need for precision in research prior to writing a story, as well as the perseverance required in order to get a book published. Sarah's passion for writing and her willingness to share her experience with classes is to be admired."
-Karen Fuesz, Heineman Middle School Literacy Teacher
"It was wonderful having Sarah come back to Crystal Lake Central to speak to my Creative Writing class. We enjoyed learning about her journey with writing and how she got to where she is today. It was beneficial for my students to learn about the writing and publishing process, but more importantly, they got to hear from a Central grad that made her dream a reality. Listening to her presentation was a good reminder for my students that hard work pays off, and anything is possible if you have the passion and drive to pursue your future goals."
-Shannon Schroeder, Crystal Lake Central High School Creative Writing Teacher
"Having Sarah come to my creative writing classroom was a great experience for my students. While I may be the 'expert' when it comes to some things, I find it extremely valuable to show the students a real world example of a published novelist. She provided some great tips about writing creatively that helped my students with the development of the plot and characters in their short stories."
-Kristin Bernatz, Crystal Lake Central High School Creative Writing Teacher